I actually took the time to make pillows for my own house this weekend! What a concept, right? Y'all know how it is, we just stay so busy that our own houses get neglected.

This are in my dining room. Love the color combo:)



These are in one of the guest rooms. The walls are yellow and the bedding is green, turq, and yellow. The pillows will be for the bed of course, but it is not made today. oops.



These are in the other guest room. We've got two twin beds in here and the colors are grey, white, and yellow. I decided to add a pop of pink - love it!



And lastly my favorites! In my living room:) The whale on the big pillow actually started as an Etsy listing, but I love it so much that it found its home in my Mitchell Gold chair!



Which is your favorite?

*Updated* I've been featured!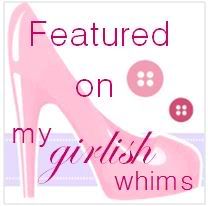 Linking up this week! Check out my linky parties page for my favorite parties!