I've got a new pillow design to show you! An updated version from the flowers of last summer. This ribbon pillow is a little more time consuming since you have to keep twisting the ribbon.




Overall, I love the way in turned out. Yellow and purple ribbon on gray and white fabric with a matching gray and white puff flower in the center. Finished with a oversized black pearl button.




I used a matching striped fabric on the back side for added interest.




Available for purchase! $40 for these because of the time to do the ribbon. Send your custom color requests to marian@perfectchancememories.com.

I've been featured! So honored:)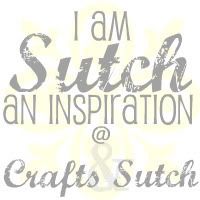 I really enjoy these link ups! So fun meeting everyone!